With awards season in full swing, we've seen some of Hollywood's top films and actors and actresses take home the gold. Just take The Oscars, for example. If you didn't watch last night, films such as Bohemian Rhapsody and Roma won several awards for their respective nominated categories. These awards shows are always so exhilarating for viewers- you tune in EVERY year to see which of your favorites win awards. It's an event to remember… sounds familiar, eh?
So, this had us thinking. We've brought so many events to life over the years with our multi-camera photo experiences. That being said, we thought it would be fun to break them up into categories, just like the Oscars! Which event will take home the (virtual) gold hardware for "funniest GIF" or "most creative pose" in our Pixperience photobooths?! Look no further- we've got a full rundown below.
There's something about pink wigs and hairdryers that collectively take a photo to the next level. Working with Dyson was awesome- I mean, look at this GIF set in the video below! It's only fair that we award these interactive photos "Funniest GIFs". We saw some super creative Pix moments, so Dyson will take home the gold in this category! (PS, hairdryers make for awesome props)
If you didn't see our project recap from working with Target this past summer, that's okay. We'll link it here for you. The design for the photo backdrop was so creative, and very on-brand for the mega retailer. Take a look at the photo below- doesn't that make you want to take an Insta-worthy pix photo?! We're giving this the gold for the photo booth design itself!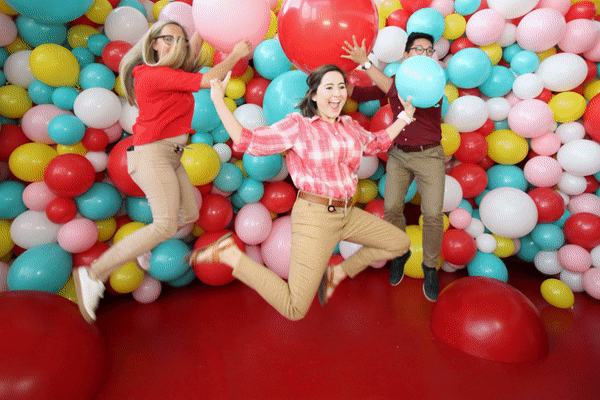 Like we mentioned earlier, we've seen some of our guests come up with the most memorable photo moments and poses. There's often a lot going on at the booth, and sometimes, that's in the form of a massive indoor trampoline. When we worked with ASICS at their Jump Room event, we had the pleasure of having Steve Aoki in the house! Sometimes it's hard to capture the perfect pose when you're mid-air like Mr. Aoki, but he nailed it! We're giving this Pix moment the gold for "Most Creative (and Difficult) Pose"!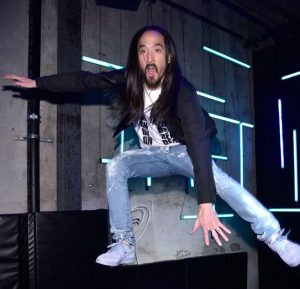 These are just a few awards, but truly, all of the events we've brought our 360, 180 & 90 degree photobooths to have been award-worthy in their own ways! What do you guys think- do you agree with our award winners?! Let us know in the comments below! Till next time, friends!