Target Fall National Meeting
Fall is in full swing, and so is our event schedule! Over the past few months, we have been all over the country and then some. From Denver to Minneapolis to Vancouver, we've brought our photo booth experiences to some of the coolest events to date!
We think it's safe to say that Target holds a special place in everyone's life when it comes to shopping. Over the summer, we were thrilled to have the chance to partner with the company for their annual Fall National Meeting in Minneapolis! You may be thinking about the average employee meeting, which often consists of PowerPoints, note taking, and project assignments. Well, leave it to Target to take their team meetings to the next level! Throw in an interactive photo experience to the meeting, and we'll be the first ones there!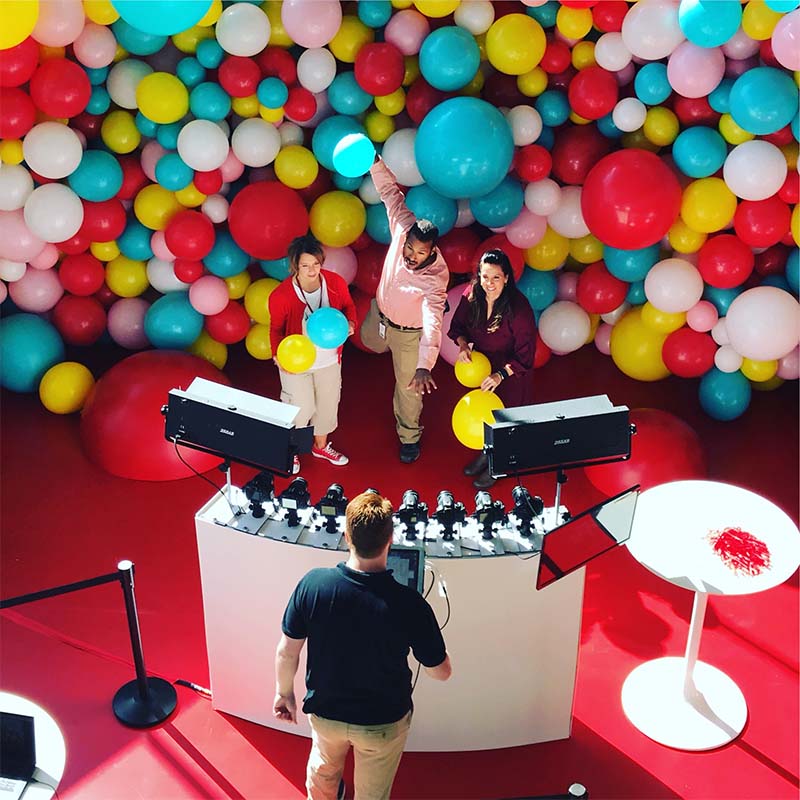 Not Your Average Meeting
Our miniFreeze quickly became a hit attraction at Target Center- it was so awesome meeting all of Target's employees! Keeping the company's theme in mind, for the photo backdrop, our team utilized a custom-made balloon wall provided by Target. Seeing everyone jump from the iconic Target oversized bouncy balls was super entertaining to say the least! Our 180 degree photo booth was an excellent, creative way to capture all the action. As always, Target team members were able to post their interactive #pix to their social channels. Sounds like a pretty unforgettable team meeting, might we add! Check it out in our highlights video here:
The cherry on top of the merriment was a surprise guest concert appearance, which really fired up the crowd. Who doesn't love Shawn Mendes and Maren Morris?! Our team had a blast helping bring this event to life with our multi-camera photo booth. This was a prime example of how to spruce up any event your company and/or brand might host. Long gone are the days of typical staff meetings. Target definitely set the bar high, and we're glad we had the chance to provide a true #Pixperience. Thanks for having us, Target!