If you know anything about the Pixperience team, you know the special place that SXSW holds in our hearts. Every year, we venture down to Austin, Texas to soak in everything that SXSW is. We're talking lots of barbecue, beverages, and best practices when it comes to the ever-evolving world of technology. And much like the years preceding, there was no shortage of any of those things! This year was especially memorable, as we had the opportunity of bringing the Pixperience down to Austin via our miniFreeze. Because, let's face it- what is a SXSW party without a 180 degree photobooth that produces Instagram-able GIFs on the spot?!
The Hosts with the Most
So, who exactly hosted this party to remember? FITC and Current Studios joined forces to host an event that was put simply: "about as close as you'll get to Canada". It's safe to say this party was right up our alley! Guests gathered at the popular Austin spot "Valhalla" to take a break from the SXSW panels and industry events. What better way to mix business with pleasure?! We're sure you can imagine that once the Canadian whiskey starts flowing, the photobooth tends to be a popular attraction. One by one, attendees piled in the customized booth to capture premium miniFreeze content. Check out some of the GIFs below from the party- they definitely don't disappoint!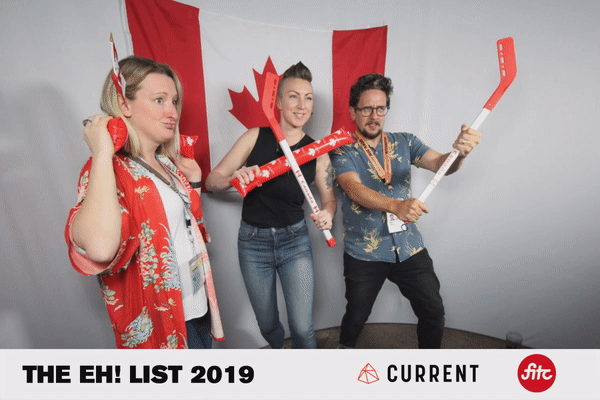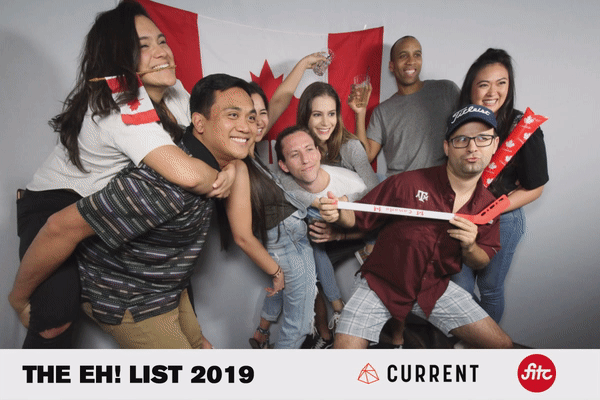 We're sure you're wondering if Drake showed up, being that the event was completely Canadian-centric. Though he had to tend to prior engagements, the "Eh! List Party" went off without a hitch. We'd like to thank our friends over at FITC and Current Studios who brought us on board to add to the overall excitement of the day. SXSW has never disappointed us, and this year was one of the best! Thank you to everyone who stopped by our booth. See you all next year!