Harmony Of The Seas 180º Photo Booth
Royal Caribbean International has staked a worldwide claim on offering the most epic cruises available. So it's no surprise that their newest ship, the Harmony of the Seas, also happens to be the world's largest passenger ship. Part of its inaugural US sailing from Ft. Lauderdale to Nassau, this bold and adventurous cruise ship needed an equally bold and adventurous means of capturing its legendary experiences. Royal Caribbean brought Pixperience aboard to help them achieve this mission.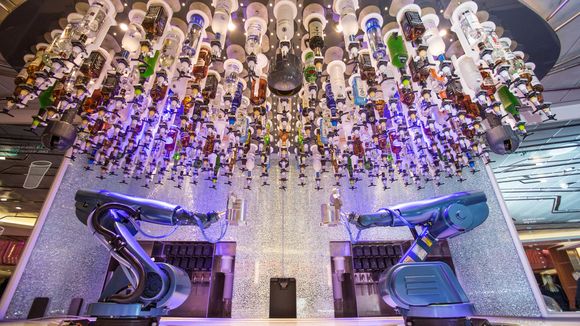 Packed with art collections, live shows, three waterslides, a casino, four swimming pools, ten hot tubs, its own escape room game, even a bionic bar featuring cocktails crafted by robots, the Harmony of the Seas knows how to provide a monumental atmosphere of entertainment for its passengers. Boredom is the only thing that's not an option once you're on board.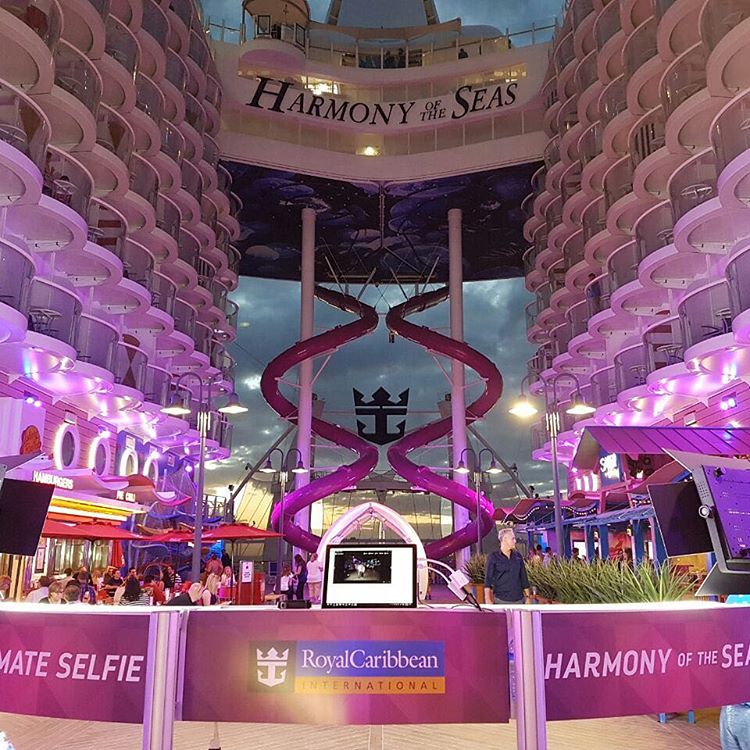 Pixperience had the opportunity to create two custom 180 degree photo booths for the cruise line to keep those moments alive. One booth was situated in the bustling Boardwalk area and one was strategically placed on the 10-story slide called the Ultimate Abyss. Both bullet time photo booths were fully branded and equipped with multiple lenses and props, plus a screen for passengers to watch their images instantly pop up after striking fun poses. They also received a link sent directly to their inboxes for viewing and sharing on Facebook, Twitter, Instagram and wherever else the chose to display them.
Luxury photo booths like these, whether they're 180 degree photo booths or 360 degree photo booths, are our bread and butter. We love tailoring each booth to match our clients' specifications for branding and messaging. We build booths that align with business goals and the look and feel of each event.
Your event and your company will finally get the attention they deserve with 3D photo booths at your next corporate event, trade show, launch party or grand adventure. Nothing captures the environment you build for your customers and boosts the excitement around what you offer more than custom photo booths like these.
Curious how we can help? Want to see more? Watch the Harmony of the Seas "Ultimate Selfie" video for yourself or see some of our other work to gain inspiration. Gear up for your next big event in true style. Feel free to contact us if you'd like to learn more about our services, whether you need 360 photo booths, green screens or custom photo or video activation. It's time to create that ultimate selfie of your own!