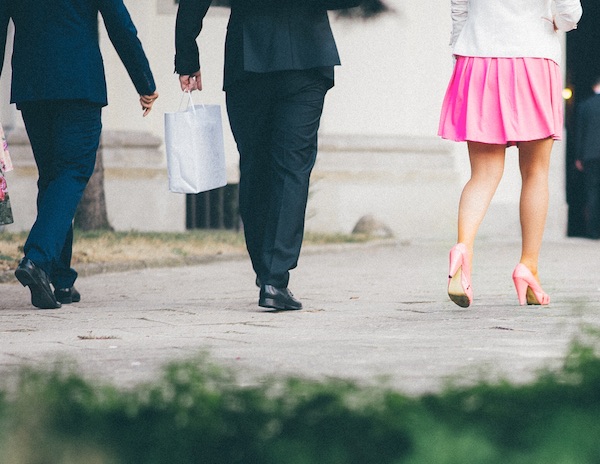 Trade shows are often an exercise in overstimulation. With dozens of conversations, flashy presentations, advanced technology and light shows fit for a dance club, focusing on people and getting your message across can be somewhat of a challenge. And events can be somewhat costly to your company, so getting the best results is a big part of the deal.
From initial awareness to a completely closed sale, glean as much opportunity as possible from your next event with the ideal toolkit of skills and resources.
Here are some of the most effective skills for pulling off top-notch trade shows:
Know what you want.


What are your goals for the event? What is your team trying to accomplish with this trade show booth? Common answers include: leads, brand awareness, new customers, industry connections, thought leadership, all of the above and more. Have a clear sense of purpose and let it guide you through every step of event planning.

 
Define your target audience.


Know who you're trying to reach but also how you're going to reach them. Whether it's scouring Salesforce or sifting through past event data, get your predictive analytics compiled ahead of the event to make the most impact. This will also help you measure the trade show's effectiveness long after your booth is put away.

 
Prepare, then over-prepare.


Many event planners and trade show booth teams get cracking at least six months in advance of the event. Being strategic and extra organized will not only make your company look flawless, it can actually significantly

impact your budget

. Remember to use your company's social media accounts to build hype as well.

 
Stay present and connected.


Don't plant yourself behind your trade show table like it's a barricade. You and your team need to be mixing it up amidst the crowd. Incorporate the latest technology, compelling presentations, beloved swag bags and other attention-getting tactics. Use methods that will engage your target audience in a way that will be memorable and consistent with your branding at the same time.

 
Keep your problem-solving on-point.


No matter how much you plan, no matter how far in advance you've organized every detail, the unexpected always pops up. Those proverbial ducks are in a row one minute and then falling all over themselves the next. The ability to think of solutions on the spot while remaining calm and patient is essential for any trade show or corporate event.

 
Highlight your company's best features.


Keep in mind that clarity is always more important than persuasion. If asked, would attendees be able to explain what your company provides? When they leave the event, what will they come away with? Run your booth setup and presentation by a few people beforehand who have perspective and are willing to give you constructive feedback.

 
Make sure your follow-up game is strong.


The faster you follow up with potential customers and key players in your network the better. Input event data into your CRM or company database immediately post-event and contact attendees right off the bat. First date rules don't apply in business, so waiting a week won't serve anyone.
Having the most up-to-date resources is the perfect addition to this skillset. Pixperience is ready to help you with that. Watch a sample launch party video or check out some of our other work to see what's possible for your trade show booth. Whether it's 360 degree photo booths, green screens or custom video and photo pages, Pixperience can help you stand out. Talk to us to find out what experiential marketing resources will give your next event the exceptional ROI you've been looking for.