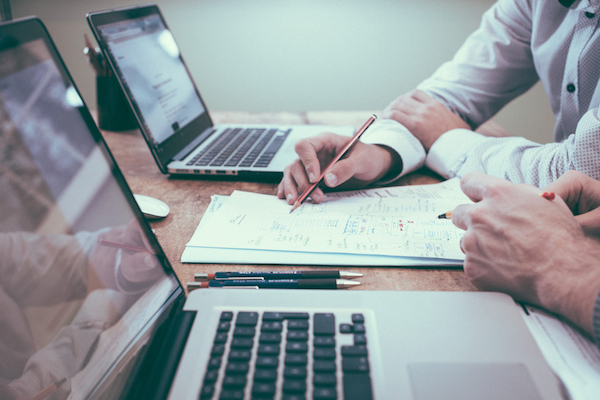 In order to gain access to new developments, stay on top of the rapidly evolving industry and remain professionally sharp, attending the best tech conferences is crucial. Sure, these conferences can be costly, so it's best to target your reach to the events that really count. Scan the list of speaker names and search for prominent attendees to rub tech-savvy shoulders with before signing up for any event.
Tech conferences can be also a welcome break from the daily grind. When done well, they can feel like vacations, but ones where you're actually learning something.
This curated list of events is just a starting point. It excludes overseas events and more drilled-down areas of study but includes major conferences that are making quite the impact.
TechCrunch Disrupt
San Francisco
The global authority in the tech field, host of the most innovative startups making their debuts, and provider of countless introductions to the newest and most revolutionary technology also houses entrepreneurs, hackers, investors and passionate tech geeks all in one place.
SXSW
Austin
An enticing array of entrepreneurs, creatives and industry influencers, this is the place to be if you want to join others in peering into the future of digital creativity and technological advancement. And they always do it with style.
Collision Conference
New Orleans
If you're looking for the professional equivalent of speed dating with CEOs, look no further. Europe's biggest tech conference is now available on this side of the world. Including some of the largest startups and investors in the global market, this event is a catalyst for spurring out-of-the-box, unique opportunities.
Interop ITX
Las Vegas
This conference includes six IT categories: Security, Infrastructure, Cloud, Data & Analytics, DevOps, and Leadership & Professional Development. Interop also gives participants unparalleled networking opportunities with tech providers.
Compute Midwest
Kansas City
At this future-focused conference, speakers discuss how obstacles led to incredibly successful industry innovations from must-see (and must-hear) big names in the tech world. This event is just one example of how the Midwest is causing a serious stir in the field.
Citrix Synergy
Orlando
Honing in on digital business transformation, the expert-hosted TED talks, learning labs and super sessions combine into a powerful force of learning and networking that you can't experience elsewhere. Plus, you get to live the Florida lifestyle after-hours.
Dreamforce
San Francisco
Salesforce's annual conference is packed with thought leaders and professionals. With thousands of sessions, live solutions and content that's tailored to each attendee's industry, role and company size, this conference is shaking up the tech world.
Recharge and re-engage alongside leading innovators by attending one or more of the conferences listed above. Combine with other corporate events, trade shows and tech launch parties for best results.
Any time you're representing your company at one of these events, make sure you're doing it right. Stand out and make some noise by delivering a memorable experience. At Pixperience, we specialize in creating these kinds of memorable experiences through providing customized 360 degree photo booths, green screens, microsites and more that all align with your company's business goals and target audience. Bullet time photo booths and other up-to-date features give event memories a platform for exponential ROI.
Talk to us or watch some videos of our work to get an idea of what we can do. And take a look at our services, whether you need 360 booths, green screens, custom video and photo pages or other tools for standing out from the crowd.