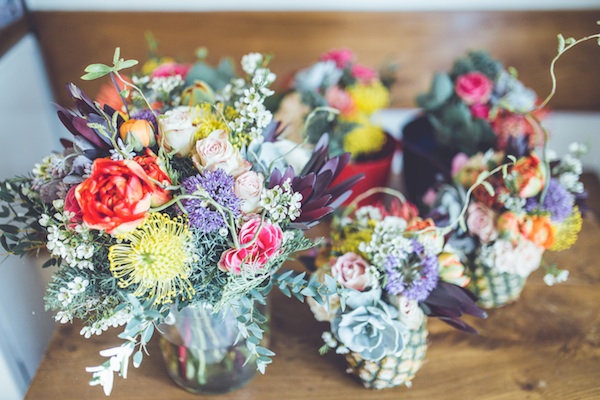 Planning the year's events involves understanding your business goals inside and out, as well as how upcoming events can help you achieve those goals. Great planning means taking every line item from the budget and knowing which ones are really worth the investment.
Take your planning to the level of greatness it deserves with the following principles for annual business events.
Figure out your target audience.
Once you've determined the ideal group of people to get in front of, you can build your plan, schedule and overall event experience around that group's preferences. A structured, targeted approach will clear a path to your business goals and allow you to tailor the year's events to the interests of your audience.
Build a reliable event team.
Make sure the best people are available to assist you in event planning. Having reliable colleagues, contractors and partners on your team to arrange details will relieve any escalating event pressure and give you the space you need to do your best work. Hire vendors who are reliable industry leaders and obliterate any signs of stress before they have a chance to creep up.
Bridge the gap of client expectations and available budget early on.
Some clients have grandiose concepts and somewhat meager resources to pull them off. This situation can be easily avoided by asking the right questions in the beginning and thoroughly explaining details to confirm your client understands the investment. You can also provide examples from past events to display what's feasible.
Outline expenses and double-check them.
Go through line by line to ensure everything from the most obvious, such as catering and venue rental, to the often overlooked, like specialized equipment and registration, are on the list. Check in with vendors to receive clear, accurate estimates in order to help you budget appropriately and let you understand what you're really getting.
Technical equipment can be the major tipping point of success.
Sure, having projectors, internet access, video services, 360 degree photo booths, green screens, custom video and photo pages and more can add up, but there's a reason for it. The cost of equipment is worth the investment when you know how to use it correctly. These features make an outstanding impact. You often get what you pay for when it comes to technology, and you could be sending the wrong message to your audience if you're using dated and dull equipment at your next event.
Define reasons why your audience should attend.
Rather than assuming the benefits are obvious, make it easy for potential attendees to see them. You can also make it easier for guests to attend by setting up online registration. You'll most likely see an uptick in attendees and it'll give you a better idea of how to best prepare for the event.
Attitude (before and during the event) is contagious.
Establishing connections is how business happens. An energizing event creates a more conducive environment for those connections. Build interest leading up to the event via social media, using hashtags where appropriate. Crowd reaction during the event can make or break the value. Adding distinctive, attention-grabbing features like a 3D photo booth will impress your target audience and create lasting memories after the event's over.
Need more ideas or want to learn more about how to integrate these memorable features? View our latest work for inspiration.