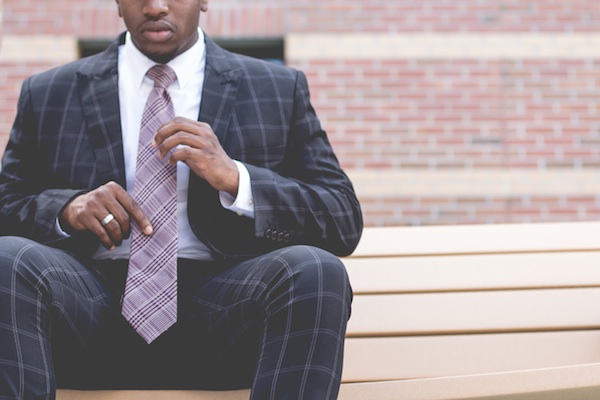 You know how these trade shows typically go. With so many booths and competitors crammed into one place, the noise and distraction levels can make you feel like you're constantly shouting for attention. You can end up feeling more like a ringmaster displaying tricks rather than a seasoned professional attempting to engage an audience.
Trade shows should be about brand awareness, relationship-building and lead generation. Standard methods include product demonstrations, service information, flashy giveaways, new technology, networking like mad, plus the ever-convincing free snacks and SWAG.
Because of all the moving parts, the top-dogging, the expense and the time involved, you need ways to not only stand out from the crowd but achieve maximum ROI from the event.
Make the trade show worth the investment with these surefire tactics of rising above the noise:
Craft a solid strategy.


Plan way in advance for the event and devise measurable goals in the process. Highlight new products and/or services or hone in on a specific target audience to make these goals reasonable and tangible. Once your goals are in place, you'll not only have a better idea of how to reach them, you'll ultimately have a better understanding of whether the event was actually a win for the company once it's over.

Streamline your messaging.


Pick one or two key points to get across at the event. Distraction, exhaustion and overstimulation will make even the most attentive attendee lose focus. Rather than laying it all out on the table (literally and metaphorically) only to have your comprehensive message instantly forgotten, keep it simple. You can dig into the details later.

Create not just a visually pleasing booth, but an experience for your audience.


Your brand's logo and materials should be easy to read, easy to see and consistent with your company's look. Without losing clarity or professional demeanor, in order to really stand out, you need to construct a compelling atmosphere around your booth. This atmosphere needs to be a bit quirky and unique without seeming overly gimmicky. And the more customized your booth is, the better. Load up with updated technology and a trained team of people to start non-threatening, fun conversations and you'll be golden.

Keep your follow-up techniques on lockdown.


Are you capturing data at your booth? One of the best ways to boost ROI from all types of corporate events is by gathering as much information as possible from your target audience. Collecting email addresses is a quick and incredibly effective way to do that. Trade shows are about building relationships, and your booth is just the beginning. Follow up and follow through by having a communication plan for when the show's over.
It's not about having the biggest booth or being the most prominent brand on the list. Standing out at a trade show happens with buzzworthy momentum and energy. Pixperience has all the best resources to make sure your company's voice is heard over the din.
Capture your event's best moments in ways you never dreamed possible. From bullet time photo booths to green screens to custom video and photo pages, we have the tools that gain attention and give you the data you need to keep the momentum flowing long after the event. Talk to us to find out more. With the right experiential marketing resources, you can finally deliver what matters most to your future customers.