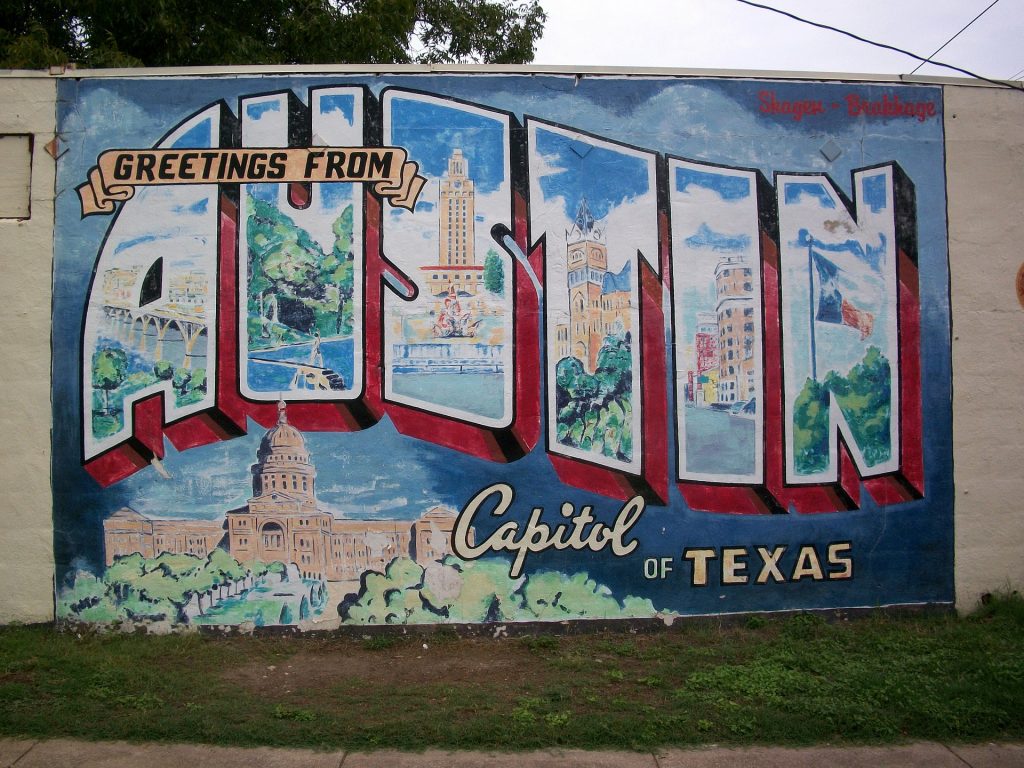 March 13 – 22 is when one of the largest and most popular conferences will be in full swing. Founded in 1987, South by Southwest (SXSW) celebrates the convergence of the interactive, film, and music industries. At this year's 2020 conference, you'll find featured speakers Brene Brown, Tim Ferris, and comedian Stephen Colbert of The Late Show. With big names like these, SXSW attracts visitors from all over the country (and the world), making it the ideal opportunity to grab a spot and talk to consumers.
Is your brand "cool" enough for SXSW? If you think you aren't, you'll want to keep reading to see what it is that you can do to sit in at the "popular" table.
Let's start with the demographics
Knowing if your target demographic will be attending an event is a given. You wouldn't want to invest in a conference for adults somewhere where children dominate the crowd. The 2019 SXSW demographic report should help you figure out whether your brand is a good fit for you to invest in. You can find all the information here, but briefly summarized this is what they found:
50% of guests were male, 49% were female

52% of those that attended were married

34% of people who attended were 26 to 34

40% had a graduate degree or higher
How to stand out
77% of guests that attended SXSW use Instagram making this the perfect opportunity to use our photo booth service. The hosts with the most at last year's SXSW were FITC and Current Studios. All three of us joined forces to be the most popular attraction. Check out all the fun GIFs that guest made here. All of these GIFs were sent to event attendees within minutes of them enjoying the photo booth. Excited to share their experience, guests posted their GIFs to social media, marketing on behalf of FITC and Current Studios.
If it's not for you, what is?
As you've probably found out from reading, SXSW isn't for everyone. That doesn't mean your brand isn't "cool" but that you need to find another conference that suits you. The following are all the conferences occurring in 2020 (including SXSW). You can find detailed information, dates, and location in the original article, 20 Conferences That Should Be on Your List for 2020 published by Inc. Magazine.
Collision

Web Summit

Startup Grind Global Conference

Summit

TEDWomen

South by Southwest (SXSW)

Hawkefest

The Human Gathering

TOPO Summit

Ernst Young Strategic Growth Forum

SF Blockchain Week

Pulse

SaaStr Anual 2020

Mobile World Congress

Internet of Things World (IoT World)

TEDx

TechCrunch Disrupt SF

Consensus

Wisdom 2.0

Consumer Electronics Show
It is what you know as much as who you know. You may find that your audience isn't at SXSW. More prominent conferences don't always mean you will reach more people. If you go to the right one for your brand, you'll reach the right people. First, it is about attracting them to your booth, and that is where Pixperience comes in. An unforgettable experience like one of our event microsites has proven itself to make brands go viral on the web. After enjoying one of our photo booths, guests get their photos instantly, making it hard not to send to friends and family! Your reach now exceeds itself from the conference building to the beyond.
If you're interested in being the "cool" company for guests to enjoy at SXSW or any upcoming tradeshow event, let us know! We'd love to chat and show you how our fun photo booths and microsites can make your brand stand out from the masses.