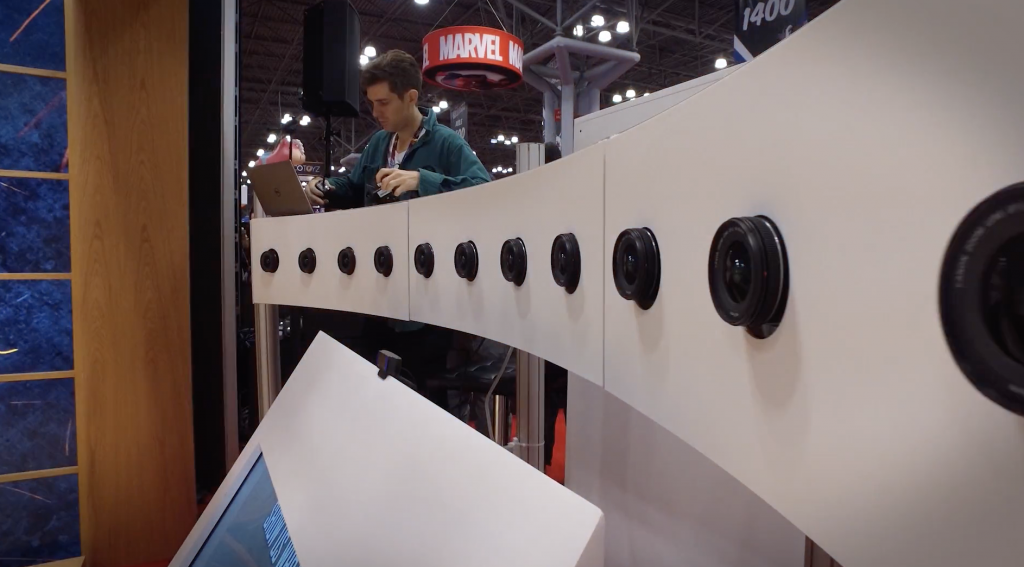 We're already three months into the New Year, and it is always good to check in on the resolutions and business goals you've set for yourself. Sometimes amid everything that the first few months require of a business, it is easy to lose sight of what you were looking to have accomplished by now.
If doing more event marketing was on your to-do list for the year, you are on the right track for increasing brand awareness. Especially for new businesses, event marketing is more powerful and more popular than ever. If you haven't considered it yet, keep reading for our How to Build an Event Marketing Plan that will guide you through the process of what you need to do to either host an event or attend one.
What is experiential marketing?
Experiential marketing is innovatively creating brand awareness. It consists of creating an organized plan where you can then go and promote your product in person. Companies execute experiential marketing by either hosting an event themselves or attending one where they participate as an exhibitor. The size of the event can range from a small crowd or anywhere above 5,000 people. One of the benefits is that you can participate in exhibitions around the country, or if your brand is international, overseas. It all depends on answering the fundamental questions: who, what, where, when, and why. 
Common types of event marketing
As mentioned above, conferences and trade shows are examples of experiential marketing. Sometimes less is more, and there are plenty of other options to host or attend an "event." 
Conventions and Conferences
Conventions like ComicCon (pictured above) are ideal for brands to promote themselves over a period of time. The same goes for conferences. In a previous article, Is Your Brand "Cool" Enough For SXSW?, we discussed alternative conferences to the infamous South by Southwest (SWSW) scheduled for in 2020. Take a look and discover which conventions are right for your brand.
Companies looking to create a buzz about their new products do so with launch parties. We've partnered to help out at launch parties with both Kate Spade and Pampers. In addition to having a unique venue, inviting the right people, and live demos, launch parties do best when entertainment is involved. 
Trade shows bring together members of a particular industry to discuss and display their latest products and services. Major trade shows usually take place in convention centers in larger cities and last several days. This is your chance to explain why you are a leader in your industry to vendors.
Bick and mortar space for a day
For an e-commerce business, go offline and find a brick and mortar space for the day to spread your brand word of mouth. Some retailers have larger spaces that can accommodate your company to set up a table to speak to shoppers. Think kiosks at a mall or areas like a boardwalk. Anywhere you can set up a "pop-up-shop" and talk to shoppers walking around to discuss who you are, what you sell, and where to find you online.
Benefits of event marketing
The number one reason to build a solid event marketing plan is for brand awareness. No matter the size of your company or how long you've been around, there will always be a new audience you'll want to reach. Reach consumers directly rather than through online ratings or word of mouth to maximize the chances of them giving you a try and becoming a life-long customer.
About half of those who do experiential marketing do so because of the number of leads it generates. One-on-one customer engagement is what consumers want. They need to know everything about your brand and get their questions answered, not get some candid response that they can find on an FAQ page.
Product or service education
With all the innovative products hitting the marketing, people need more than a description of what you're selling and why they need it in their life. Having the opportunity for consumers to try out the product is one of the number one reasons companies decide to invest in an event. When we worked with Dyson's launch of their Supersonic hairdryer, Dyson reps were there to explain why their new product differs from anything else on the market. Our photo booth was hard to miss and drew in a crowd! This allowed Dyson reps to speak with consumers and get their contact information to follow up with.
We've put together a solid event marketing guide to prepare you for the best engagement possible for your upcoming event. This includes email marketing and the role it plays when coming to promote your event and followup on new leads. Experiential marketing takes a lot of planning, and if you've never done so before, it is an overwhelming process. Our experienced staff is here to help! We've helped companies with launch parties, trade shows, and conferences across the country. Click the link to see our previous projects, and you'll see how we've customized our photo booths and microsites to fit a company's brand. 
Give your guests a fun experience that translates into leads with Pixperience by your side.