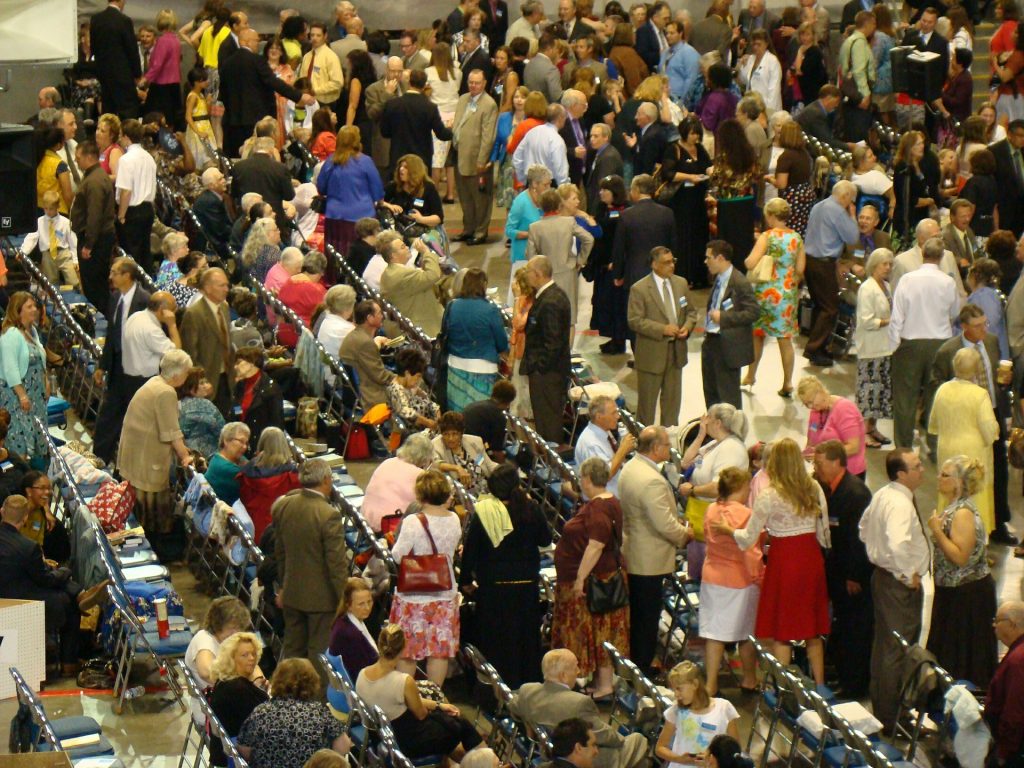 We know that consumers want to try before they buy, making event marketing the optimal opportunity to bond with people before they become life-long consumers. Events that have the most attendee engagement are the ones that will generate the most leads for you. This is your chance to show off your personality. A dry event that's all talk and no fun will get someone asking themselves, "Why did I bother to come here?" Meanwhile, an event where they leave with a smile and an unforgettable experience will have them convinced you are the brand for them.
Keep reading to see what you should be doing from start to finish to increase better attendee engagements at events.
Pre-Event
Ramp up excitement before the event starts! Get consumers and potential consumers interested in your brand and event by doing a bit of digital marketing. Post blog articles, promote it on social media and send out emails to make people aware of the event.
During the Event
Have a great booth design and experience
When at a tradeshow competing with others in your industry, you'll need something unique to stand out. Giveaways aren't always the answer. The majority of companies there will have the same swag; coffee mugs, keychains, stress balls, etc. all with their logo on it. Most of that swag will end up in the trash. An experience will never be forgotten or end up in the trash. It will be the talk of the event and drive more people to your booth so they can see for themselves. Have your booth bright and fun too. It optimizes the experience even more.
Leverage technology
Encourage people at the event to share activities and information with their smartphones. As we've discussed before, event marketing and digital marketing go hand in hand. Live streaming is a popular way to get people to promote your event and product for you. For any experiences you do create a hashtag for attendees to use on social media. The more shares, the more coverage your company will get.
Post Event
Track your success
Send out a survey asking for attendees' their opinion of the event. Well, maybe… Consumers most likely won't bother to complete it at all. A better way to track success is with our data capture and lead generation service. With our proprietary mobile app, we capture guest data while they are waiting to have their photo taken. They get their picture in no time via email before they leave the event. This instant photo delivery equates to people excited to share their photos on social media. You'll see an increase in the number of new likes on your Facebook page and more online sharing. Best of all, our app tracks and records this information for you. No survey needed!
Send a Thank You Email
Customer engagement doesn't end once you've packed everything up and go back to the office. Now that you've generated more leads and have more contact information reach out to those people. Continue digital marketing tactics and continue to host more events. People prefer to discuss services and products to companies in person. It gives them a better idea of what they are about to invest in. They will probably be more likely to come to your next event and bring new customers with them.
Events are more fun when you have something engaging to advertise along with your products. Our event microsites are always a hit with each state we visit to help consumers enjoy mingling with companies. From New York to Austin to Minneapolis, you'll always find companies who've had good luck with Pixperience. Contact us today for more information about how we can help you with event marketing.