We're just going to jump right into this topic: millennials. It seems as if this ever-trending topic has influenced the landscape of marketing as a whole. What exactly is a millennial, you ask? According to the New York Times, a millennial is a person who is born after 1980 and before 2000. This yields to a collective population of over 80 million people! Don't let this overwhelm you. If there's one thing we have come to find at our branded photo activations, it's this: millennials crave authentic experiences. Alas, if you're trying to capture the attention of these impressionable beings, experiential marketing is the way to go.
Brand Savviness
It goes without being said that millennials are notoriously brand savvy. We often don't have to "walk them through" anything because they already know the scoop. When it comes to conceptualizing a photo experience, brands should feel a sense of ease knowing they can easily engage the average millennial attendee. Get this: Forbes.com credited a Harris Group study for reporting that 72% of millennials would prefer an experience over a material item. If your brand wants to attract them organically, you're already putting your best foot forward in providing a customized experience. In other words, the average millennial will remember your brand by the manner in which you present yourself. Did someone say "more 360 degree photobooths"?!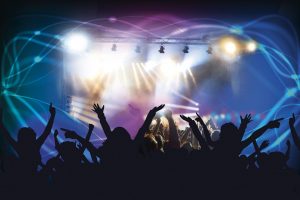 The Takeaway Matters
Hypothetically, let's say you choose to have a multi-camera photo experience at your next activation. Yes, millennials will be highly engaged- and impressed- after visiting your brand's booth. How do you get them to remember you AFTER the fact? This is crucial when it comes to overall event execution. Our custom microsites make this possible by providing a takeaway instantaneously. Since millennials keep social media running by its wheels, they will be ALL about this. Creating a live, branded hashtag for them to share creates more of a community feel, too. They will continue to share these multi-camera photos on their channels, therefore creating even more buzz about YOU! In the end, it's a win-win for both the brand and the attendee.
Millennials can be your biggest brand advocates, so it's important to continue connecting with them. Let us help you build your next photo experience to make this possible! Contact us at info@pixperience.com, and we'll work together to make this happen successfully! Till next time, friends!