We hope you've been enjoying our in-depth look at experiential marketing as a whole. As we've reiterated on the blog, it's the best bang for your buck in terms of allocating advertising/ marketing dollars. But what exactly is going to take this form of marketing to the next level this year? With more and more technology becoming available at our dispense, the only way to go is up, right? This week, we're discussing the latest trends we've seen thus far for 2018!
Personalization Goes a Long Way
Utilizing experiential marketing within an event capacity goes a lot further than you may think. For one, it shows your attendees you've put tremendous thought in conceptualizing the activation. Through this, you ultimately show them that you care about providing them with a one-of-a-kind experience. The generic, one size fits all approach is a thing of the past- let's leave it there! That's where our customized photo experiences come into play. Each guest is able to cultivate their own experience, and they often spend a lot of time at the booth. Your guests don't want to feel like a number. Start with analyzing your target audience, and go from there when determining each individual approach. Take the time to get to know your guests, because they're taking the time to do the same with your brand.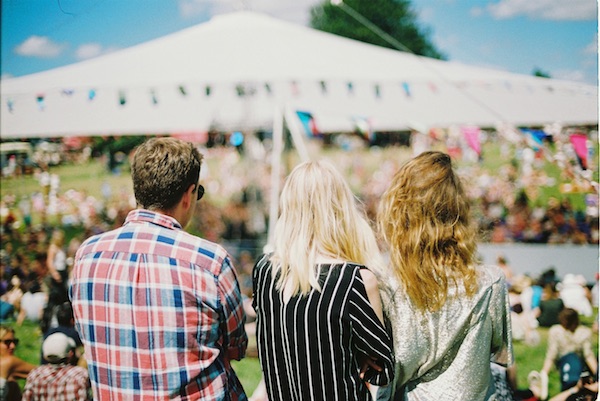 The Emotional Side
On the topic of personalization, emotion is key here. From a consumer standpoint, people tend to focus on how a brand made them feel at AND after an event. This is becoming increasingly crucial the more brands exercise their experiential marketing tactics.  Take South by Southwest, for example. Obviously, this attracts a younger crowd, which we saw firsthand last year. When a brand contacts us to build out a customized experience for their guests, we carefully plan out each detail, down to the emotional aspect. How can we go above and beyond to ensure each guest is genuinely enjoying themselves? We always place a large focus on creating meaningful, memorable experiences. Genuine interaction and interfacing with guests makes them FEEL appreciated, which is beneficial for your brand in the long run.
The landscape of event marketing as a whole continues to change at the blink of an eye. It's important to stay on top of the latest and greatest experience-driven trends and patterns. Festival season is upon us, so feel free to reach out to see how we can bring your brand to life and make it stand out among the rest! Till next time, folks!