Well, we're pretty much halfway through February. And, with February comes a fun holiday… Valentine's Day! In the spirit of this love-centric holiday, we thought it would be a good time to talk about what we *love* most about working with our clients! No worries, you won't find any cheesy candy-grams here. 🙂
Building Ever-growing Relationships
When a brand consults us to work with them, we don't just take the opportunity and run with it. In fact, there are clients that we have worked with more than once! We cannot reiterate how much we are honored by the opportunity to bring a brand to life through our services. Through this, creative directors, CEO's and brand managers galore are putting their trust in US. We strive to exceed their expectations every step of the way for the long haul. In other words, we don't take the "hi and bye" approach with any client we work with. We want to work with you again!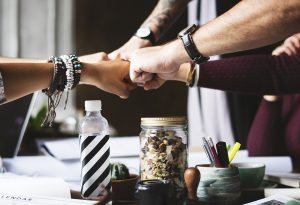 A Learning Experience
As we've said before, when building out a 360 photo booth or customized microsite, we don't believe in a "one size fits all" experience. I mean, our company is a living and breathing example of experiential marketing, so the emphasis on providing a genuine experience is crucial. With each client we work with, we always consider the takeaways. What did we learn from working with XYZ brand? Could we implement similar methods in our next branded activation? If our clients did not approach us to assist with their live events, we wouldn't be given the opportunity to learn from experience by default. On top of everything else that comes with working with clients, we love that we are afforded with the chance to learn from each individual case.
What is something you love about working with clients? Don't forget: if you ever have any questions about how we can help your brand or business, do not hesitate to contact us at info@pixperience.com. We hope everyone has a very Happy Valentine's Day!