The most successful marketers have one thing in common; they read, a lot. Reading the top books, blogs, and magazine articles about your industry is key to keeping up to date with trends. But one thing some marketers fail to do is to continue to educate themselves about marketing in general.
Get direction from some of the top marketing influencers this year with these top 10 books every marketer should read.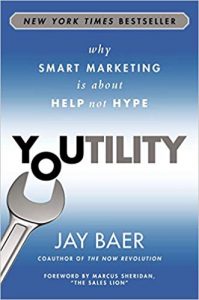 You can be greater than great, but how does that relate to being useful to your customer? Jay Baer explains that to gain loyal customers, you have to be there at their beck and call. Using examples from companies practicing what he calls, "YouTility" he creates a plan for all marketers that will result in healthy and lasting relationships with their customers.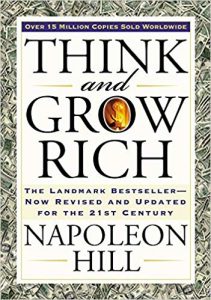 Think and Grow Rich by Napoleon Hill is a classic that everyone involved in marketing should read. Originally published in 1937, Hill's lessons are timeless and can still be used to this day. The book uses examples of the millionaires in that era, such as Henry Ford and Thomas Edison, to illustrate Hill's points. Every marketer should read Think Grow Rich at some point in their career.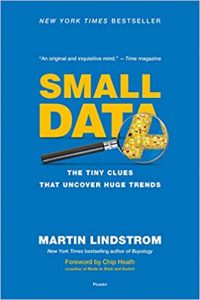 Martin Lindstrom has worked with some of the biggest brands, observing their behavior in detail. The main focus of the book is how small data can be the key to defining the next big product in your industry. Using marketing basics, Lindstrom offers powerful and valuable information.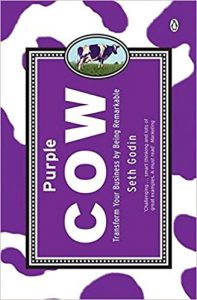 Marketing master Seth Godin challenges readers to make a choice, are you a purple cow or not? In this best-seller, Godin uses examples of brands that are killing it (like Dyson) to walk you through what you need to do to make yourself visible in a crowded market. Godin's other books are just as good, and he is one author every marketer should read.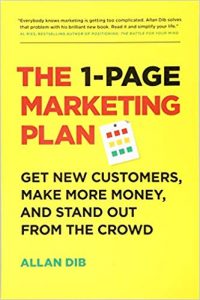 If you're starting to market your company, you'll want to pick up The 1-Page Marketing Plan by Allan Dib. He explains why marketing campaigns fail and has an outline within the book that will help get you started on a successful marketing campaign. You'll learn how to close sales, beat out your competitors, charge more for your product without losing customers, and more.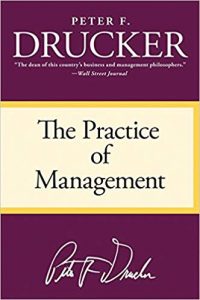 Without proper management, there can be no success. Even if you aren't a manager in your company, The Practice of Management is a book that every marketer should read in 2019. Peter Drucker's classic book on management gives excellent advice on how to take control of a business, encourage employees, and make decisions. Marketers all need these essential skills to get ahead in their industry, making it a must-read.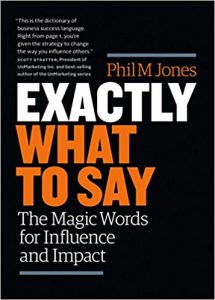 As a marketer, you need to know how to make a powerful impact on your audience at the right time with the right words. That's what Phil M. Jones discusses in his book, Exactly What to Say. Your message will fall on deaf ears if it isn't relevant or persuasive. Learn all of Jones' tactics in this best-seller.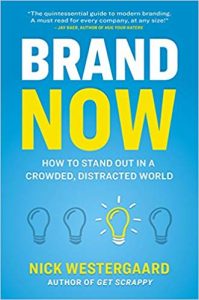 Posting a thousand times on social media and not getting any engagement? Paying for ads that aren't delivering? These are some of the most common mistakes in marketing these days. You need a new way to reach distracted consumers, and author Nick Westergaard has some suggestions that can help. You'll learn how to create a brand that has meaning and resonates with consumers both online and offline. Pick up his book and see for yourself!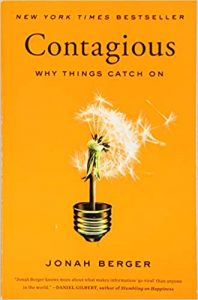 How does a cat being spooked by a cucumber go viral, but your video campaign falls flat? In his book, Contagious: Why Things Catch On author Jonah Berger explains why certain products and service become popular. Every marketer should definitely read this book if they want to stand out on the world wide web.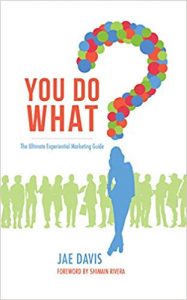 Become a memorable name in your industry using one of the fastest forms of marketing. Jae Davis discusses why experiential marketing is the new way to market your brand, and see the most success in your campaigns. He cites why some of the biggest names in the world and explains how their live demos and unforgettable experiences drive brand awareness and sales.
Experiential marketing takes these lessons to the next level. More businesses are learning that attending events and trade shows to have consumers try before you buy is the best way to sell quickly and gain a loyal following. Our services draw customers in and give them a fun experience that they'll spread on social media and do a good chunk of marketing for you. 
Contact us today to see how our 360 photo booths, along with data and lead generation services, can help you hit your goals.