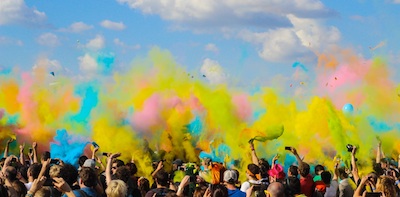 So you've warmed to the idea of bringing in new customers through interactive experiences. For many businesses across the globe, implementing promotional strategies that use experiential marketing has proven to be a wise idea. At first, it may seem like experiential marketing is a gimmicky way to simply capture attention momentarily, but the right campaigns and up-to-date tools attract and hold attention in a uniquely powerful way.
Showing is better than telling. Below are some incredible examples of experiential marketing at work.

When incorporated correctly, experiential marketing can pay off in a big way. It pays off to invest in your interaction with potential clients, and bizarre tactics are actually encouraged in certain circumstances. Just make sure the campaign is aligned with your business goals, brand and reputation, and watch people flock to what your company provides.
Try out a 3D photo booth, also known as a bullet time photo booth, to test the waters. Let your target audience become an integral part of the action with this high-tech experiential marketing resource. 360 degree booths raise any corporate event, gala, launch party or trade show to a staggeringly impressive level of energy, not to mention brand awareness.
At Pixperience, we provide the most updated experiential marketing tools proven to increase revenue and draw the right kind of attention to your company. Browse our portfolio or watch the Dyson launch party video to see what's possible. Talk to us when you're ready to discuss your next customized project.