Providing a Positive Consumer Experience
Happy March, everyone! This month brings that refreshing, "spring cleaning" feeling, which means brands will likely begin thinking of ways to enhance their overall consumer experience. This is important. Think about it- where would any brand be without their loyal customers? How could a brand or company survive without providing each individual consumer a dynamic experience? *Cue experiential marketing tactics* 🙂
The Focus
This week, we're going to place a focus on the importance of a customer's experience. They're buying into your brand, so it's crucial to place an emphasis on providing them with an unforgettable experience. One thing is for certain- you must listen to the feedback a customer gives you. In order to keep things positive, your company should always utilize this feedback when making decisions on improvements. 
Need an example? The good news is this: our custom photo experiences are packed with live action, and we rarely see anyone frown! After a guest experiences such a fun, energy-filled activation, they typically associate the brand with a positive attribute. Something to think about!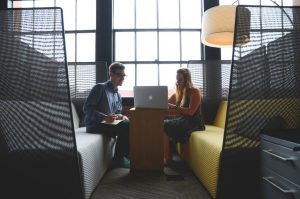 The Virtual Aspect
One of the simplest ways to further provide your brand's consumers with a positive experience is through the virtual world. If you're thinking social media, you're correct! Making your social platforms synonymous with your in-person activations only helps you. You want to ensure your customers are effectively connecting with you digitally as much as they are when they are in front of you. If you're at a large expo, enrich the time each guest spends at your booth. Make sure they're aware of your social media platforms, and encourage them to connect with your brand after the fact!
How do you provide your customers with a positive experience? If we can assist in building out these experiences, do not hesitate to contact us using the button below. We hope everyone has a productive last few weeks of the winter season!