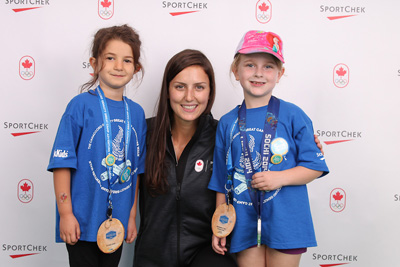 We love going for a stroll, but we had never had such a great reason to hoof it before the Great Camp Adventure Walk in support of SickKids. SportChek partnered with the hospital, which provides life-saving care to more than 100,000 children each year, to present the 20 kilometre fundraising walk.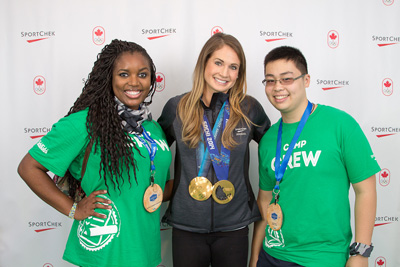 To thank all the amazing walkers and donors, SportChek set up SportChek Camp Spirit of Sport at the five kilometre mark, where participants had the chance to get a photo with an Olympic athlete and earn their Camp Spirit of Sport badge. Our guest athletes were Meaghan Mikkelson (2014 Olympic Gold Medallist, Ice Hockey), Kelsey Serwa (2014 Olympic Silver Medallist, Ski Cross) and Josh Cassidy (Paralympic Wheelchair racer and winner of the 2010 London and 2012 Boston Marathon wheelchair races).
Pixperience created three photo studios, one for each athlete, where hundreds of guests had photos taken with their favourite athlete. Guests received a card with directions to view their photos online, and SickKids received much-needed support to keep doing life-changing work.