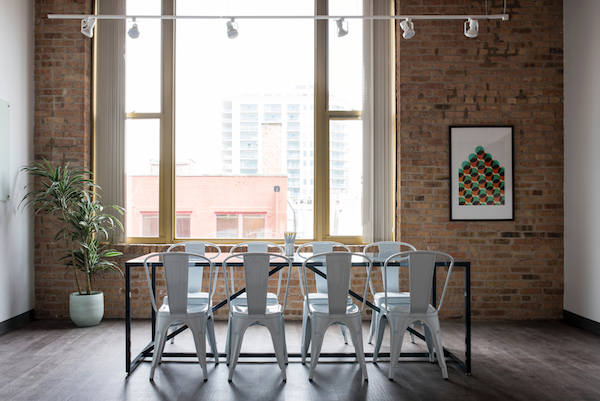 Whether you're planning a corporate event, trade show, launch party or conference, every detail should be catered to (no pun intended–okay, maybe a little) event attendees. Guests should be a good picture of your target audience, and the big show is all for connecting and engaging with those audience members. Sometimes events get so convoluted it's easy to forget why we're trying so hard in the first place.
Ultimately, attendee satisfaction and lead generation indicate exactly how well the event you've toiled over really went. But with the right tools in place, anticipating these results doesn't need to make you break out in a sweat.
Real-time data collection aka crowdshaping aka data capture has so many names because it's a huge deal. Whatever you choose to call it, it's revolutionizing the way companies cultivate attendees into brand ambassadors, the way target audiences and marketing personas translate into real humans that are legitimate leads.
Here's how the information gleaned from Big Data is giving a serious hand to event planners and event managers everywhere:
Making things a little more personal.
The tech-savvy event planner is now arranging events in such a way that guests are seeing only (and exactly) what's relevant to them. Using attendee location and other customized data, events are transformed into tailor-made experiences centered around those who matter most.
Changing the event in real time.
Imagine one of your booth setups is a big hit but another seems to be falling flat with the crowd. Data gives you insights into what's working and what's not engagement-wise so you can adjust while there's still plenty of time rather than just taking the hit. Change the sign, incorporate another intriguing element, switch up the schedule, whatever you need to do to see the results you're looking for.
Grasping a fuller picture of the customer buying journey.
Understanding how your target audience makes those crucial purchasing decisions impacts every level of your company's communication, from meeting with potential customers to weekday tweets. Developing a picture of the buying journey is something every department will want (and need) to get their hands on. Suddenly your event planning is getting the respect it deserves.
Helping Vendor Relationships
It's pretty clear that customized data helps customer relationships (score!) but it's less obvious that it can actually assist with vendor relationships as well. These days, event planners are using these numbers to better manage contact with potential vendors and suppliers. From negotiated rates to dynamic pricing, Big Data can make a surprisingly big cut in that ever-expanding event budget.
Simplifying the followup process.
Including detailed notes on face-to-face event interactions will set up the sales team for success. Responses will be more personal, more timely and more compelling with all the facts right there on the screen. Your detail-oriented nature will get a chance to shine and your customer list will be pages longer as a result.
Using updated technology for events will always make your company stand out. Add in sophisticated features like 360 degree photo booths, event microsites, custom photo/video pages, and lead generation resources and you'll really make the most of every event. Pixperience can help you with all of these features. Learn how to get Big Data working for you with our experiential marketing services.