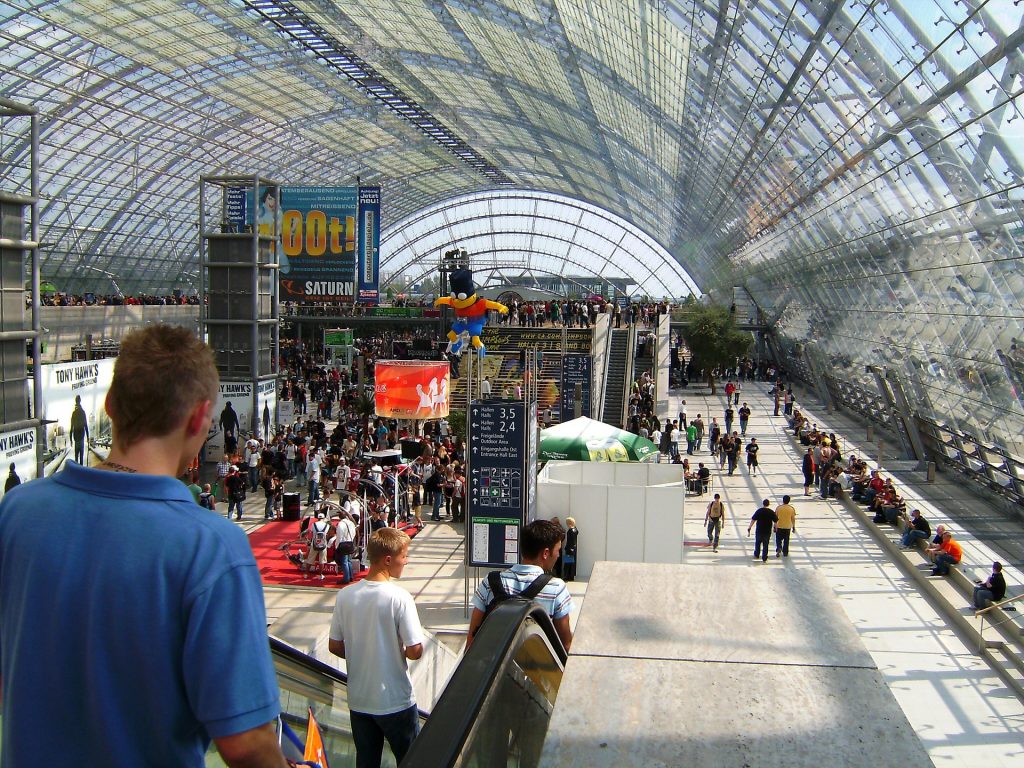 Oh boy, the biggest trade show of the year is coming up and you and your team are stumped. Your booth last time was informational and attracted people, but nothing like what your competitor did. They had the most creative table at the event and from afar, it looked like they were getting the most leads.  
Mix it up this time and beat out your competitor with these creative booth ideas.
Eye-catching booths
Rather than slapping a banner above your booth with your company's name and logo, get creative with it. For instance, if you're an outdoor sporting goods company, make it look like you're stepping into the wild. Design your space using fake pine trees, rocks, and/or a water feature all highlighting your product.
Booth entertainment
Get people excited about your pitch. Keep it light, fun, and enjoyable for attendees. Crack a joke and have someone from the crowd help you become part of the pitch. There's no need to go over the top, but people will certainly react to a more personable person.
Influencers
Have an influencer you work with or previously worked with come and speak on your behalf. Hearing it straight from known public figure makes others believe in you and your brand.
Raffles
Tried but true, raffles still get business cards in the fishbowl. It's a little dull but is a win-win for everyone; You get business cards to follow up with, and the winner walks home with something that they'll remember you by.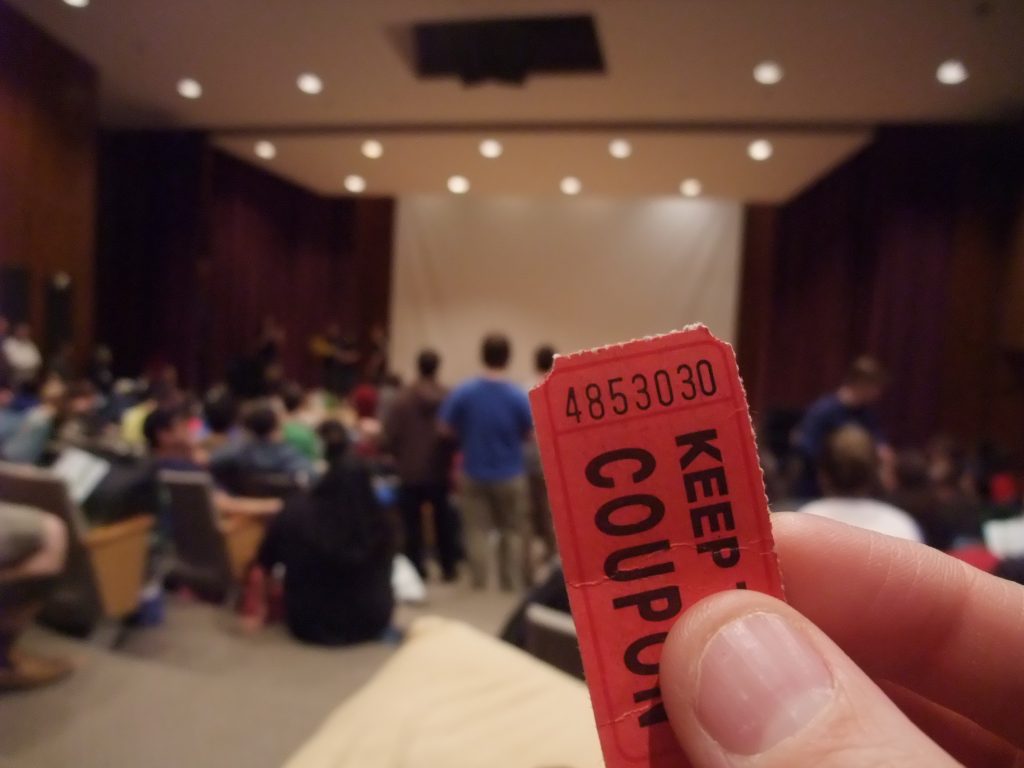 Social media contest
Design a contest and have people enter it via social media. Your brand will gain visibility online and you can use the account information later to track down people who participated.
Promotional items
Who doesn't like free stuff? Get more interaction at your table with some free t-shirts, hats, or mugs. You can go another more affordable route and give away snacks and water with your label on the packets.
Bubbles!
It is surprising how a bubble machine can attract tired business professionals. Makes them feel like a kid again in the midst of working. 
Mini Massage
Give attendees who've been standing on their feet all day a quick massage. It's a nice treat for professionals who don't usually get massages. They associate the feeling of relaxation with your brand and be more intrigued to work with a company that's laid back.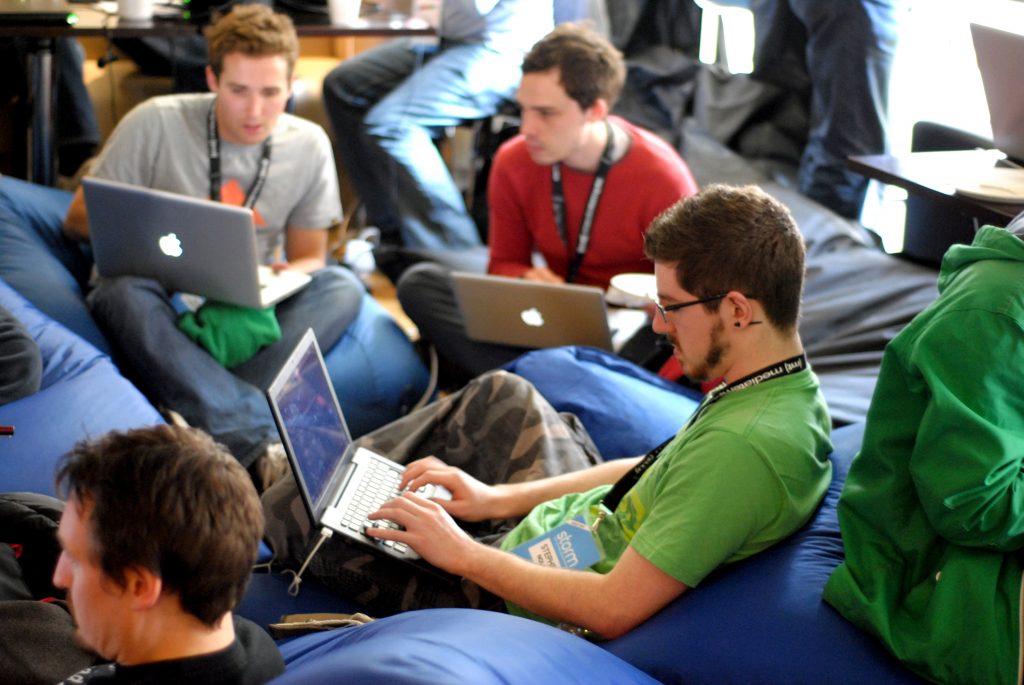 Lounge
Set up a fun lounge at your booth with oversize bean bag chairs, charging stations, and beverages. Have attendees sign in with their email address in exchange for hanging out a bit while their phone recharges. 
Mini-golf
Setup a putting green in front of your booth at your next trade show. Talk to people (after they take their shot of course) about your business. Go the extra mile and give away prizes relevant to your company for holes in ones or just being a good sport.
360 photo booth
While these are all great ideas, the one sure fire way we've seen attract the most foot traffic at events, conventions, expos, and trade shows are with Pixperience's multi-camera photo experience. Even setting it up draws people's attention! Guest have a blast enjoying the experience and brands get their contact information with our data capture and lead generation app. Our technology is spot on and tracks your success rate, so you won't be scrambling last-minute to find a creative way for your next event.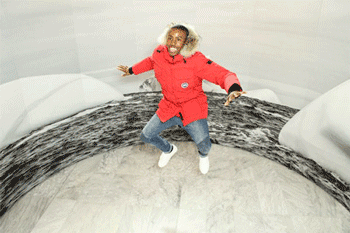 Over the years Pixperience has helped major brands like Under Armor, Target, the Royal Caribbean and more make a splash at conferences all over. Ready to get your brand noticed? Check out our portfolio and see what we can do for you.