Many people often wonder what goes on behind the scenes of a major event. From going down the pre-event checklist to executing the actual setup, there's always so much work to be done. Between the nuts and bolts of it all, there's one factor, and asset, that can make or break any event. And that, is teamwork.
After doing our "meet the team" over the past few weeks,we've been thinking about the immeasurable value of a team's work ethic. There are so many moving parts when it comes to event planning, and sometimes, the workload is far too much for one person. For instance, putting together our 360 degree photo booths requires a cohesive team effort, as we want to ensure our clients are pleased with the end result. This is why having an all star team is crucial. Today, we're breaking down the essence of teamwork in 3 parts.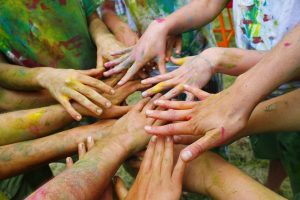 Collaboration
It goes without being said that teamwork is a collaborative effort. The phrase "there's no I in team" absolutely rings true, especially when discussing proper collaboration. When you're looking at building on success in your business, it's important to consider the longevity. This is probably not accomplished overnight, correct? This is where collaborating with your team members comes in to play, as everyone brings different ideas to the table.  Encourage smart thinking, clarify responsibility, and establish direction when your team begins any project.
Communication
This one seems like a no-brainer, but it's important to note that without effective communication, working as a team can be difficult. Setting up a line of open communication within your group is vital- it ensures confidence in the work a team member is doing, therefore streamlining any project management task. It's important to listen to your teammates, and not just talk. Sometimes the solution to a problem is right in front of you!
Cohesion
Stick together as a unit. What is the glue the holds your group together? It can't always come down to one person, because everyone's work load should be distributed evenly. This way, no one gets burnt out. High-performance groups demonstrate true cohesion. This is achieved through the ability to work together, through cooperation and mutual devotion to achieving the end goal. Establishing respect for your teammates goes a long way. Sometimes it's as easy as extending a compliment, or showing your group member that you really appreciate their hard work and effort.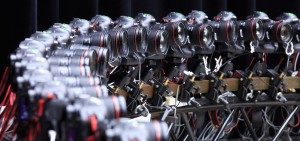 All of the above factors are essential when it comes to working as a team. If these measures are practiced daily, there's no doubt that positive results will be produced. In other words, this is how teamwork really makes the dream work!