Nike Air Max Day In 360º
Calling all Nike enthusiasts! Last month, we were so excited to have the opportunity to work with Nike for Air Max Day. And yes, if you were not aware, there is a whole day that is reserved to celebrate the athletic fashion statement that are Air Max sneakers. What better way to bring the party to life than with our custom 360 degree multi camera photobooth?!
Setting the Scene
Taking place at Toronto's Spoke Club, the footwear brand curated an unique, artistic experience for their dedicated customers and fans. In setting up their own "Nike Air Gallery", the art installation focused on the artistry and culture behind the Air Max shoes. Throughout the course of the event, sneakerheads were able to gain the full experience and snag some Nike-themed trinkets. 
On the topic of the whole experience, our team came into play with an Air Max Day branded photobooth. It was created with the "Air Moves Toronto" theme in mind, which resonated with all of the event attendees. Through this 360 degree bullet time photobooth, guests were able to showcase their Air Max footwear through an animated GIF. See some of the highlights below for yourself!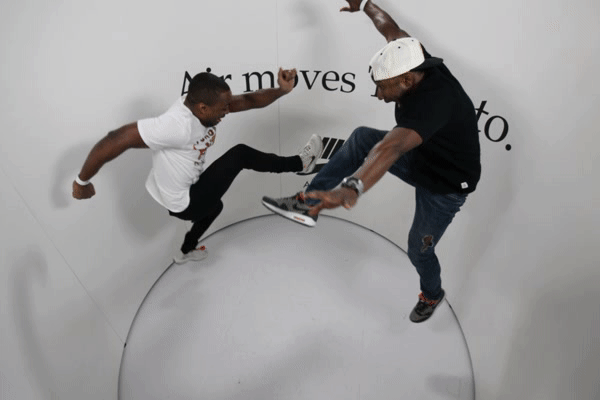 Taking it to the Next Level
It was such a memorable experience, and we enjoyed seeing the variety of Air Max styles and color ways. The amount of energy and buzz alone at the event kept everything moving right along. Before long, it's as if we blinked and the event concluded- time really does fly by when you're having fun. And sometimes, the fun is had in our multi-camera photobooths!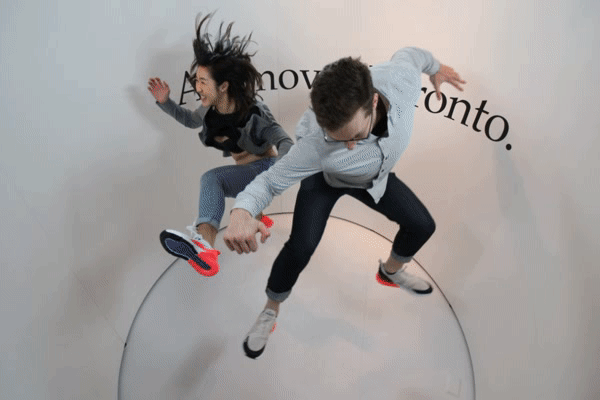 As you can see, we enjoy taking events to the next level. Furthermore, we strive to make every experience different, yet enjoyable for each guest. Have an event coming up that could use one of our 360 camera array photobooths? Let us know, and feel free to contact us using the button below!