360 degree photo booth in Las Vegas
If you think the only way you'll end up in an awesome GIF is by adopting the oddest-looking cat you can find, think again. We busted out our 360-degree photo system at Dreamforce – a unique and innovative tech conference curated by Salesforce that just happens to be the biggest software conference in the world – creating sharable GIFs for nearly 2000 guests over four days.
Users could immediately see themselves on a big screen, and received a link to view their photos online and share on social media. Videos and GIFs were also uploaded to SalesForce's Community Cloud platform to highlight the system's ease of use and storage capabilities.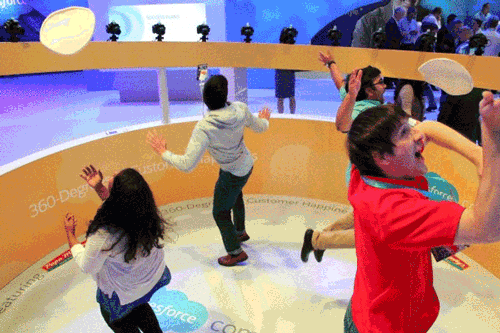 The best part? Salesforce client Papa Murphy's loaned us competitive-grade simulated silicone pizza dough so our guests could showcase their pizza-tossing skills in their photos. Bucket list, anyone?