There's just something about a giant snow globe touring the country that really gets people excited. You don't have to take our word for it either. Since Canadian Tire asked us to come along and help make the snow globe tour an event to remember, we have photo evidence to prove it.
From Montreal to Vancouver, we were there, giving guests the chance to get their photo taken inside of this fun seasonal symbol so they could share it with their friends and family.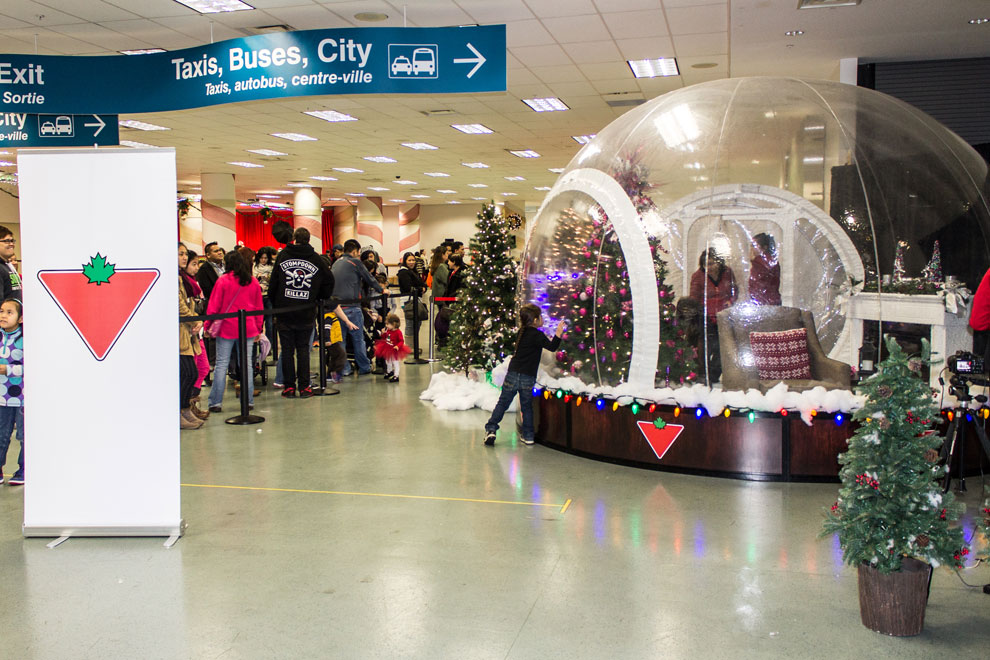 Photo-op complete, guests walked away with a printed copy, and received an e-mailed version that they could share online. On-site reps armed with iPads let us capture user data, and gave guests the opportunity to opt-in to receive the Canadian Tire e-flyer. Based on all the faces, we think it's safe to declare the snow globe event a success!